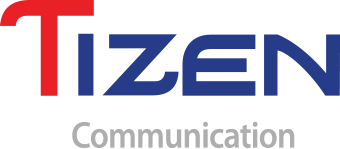 Tizen creates a netizen-centric world.
We provide various content through
different fun and safe community platforms.
Tizen Communication is a leading business partner that continuously develops and supplies netizen-oriented services and content.

Sports Content
We provide Korea's largest domestic and oversea sport and statistical data which is translated in Korean through various platforms.
Provide domestic and foreign soccer, basketball, baseball, volleyball data
Provide game schedule, results, team and player Information
Provide statistical data based on vast data
Provide analysis of sports professionals and provision of the anticipated content

Fashion / Beauty Content
We provide Asia's latest fashion and beauty information via numerous platforms.
Various fashion and beauty brand information
Asian famous shopping mall and product information
Matching information using big data
Provide big data for people around the world

Marketing Channel
We provide domestic and overseas marketing business channels.
Domestic sports marketing channel
Overseas fashion/beauty marketing channel
Social/viral marketing
Big data marketing

Technology
We provide One-Stop service based on know-how and core technology accumulated for more than 10 years.
Technical support for Network and Server
Mobile Solution and Technical Support
Broadcasting content production and technical support
spojoy.com
Spojoy has the largest domestic and overseas sports data and provide related contents such as real-time scores, game results, athlete information, statistical data, analysis and news through various platforms.
Global Fashion / Beauty Community
CodiPOP.com
CodiPOP provides Asia's latest fashion and beauty information. It offers daily updated products and trends from famous designer brands to numerous shopping malls. In addition, users also can obtain various latest fashion/beauty products free of charge through our Rewards system.
Tizen Communication corp.
Tel. : (+82) 31-718-8011
FAX : (+82) 31-718-8013
Address : (13615) 669ho, 165, Seongnam-daero, Bundang-gu, Seongnam-si, Gyeonggi-do, Republic of Korea
© Copyright 2007 Tizen Communication. All rights reserved.